Investors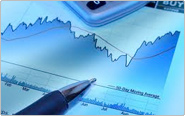 When you invest with us, you can be assured that you've partnered with a team of professionals with years of proven experience, strict procedures and an unemotional, no-nonsense approach to investing. We've spent years building up our professional network of trusted professional lawyers, accountants, property managers and contractors.
Why real estate?
Real estate provides a means to achieving financial freedom and delivering the lifestyle want both now and upon retirement. It is one of the top methods of wealth creation in the world. While investments have and will continue to appreciate in value, debts are also being reduced at a similar pace. This results in rapid creation of equity and a steadily growing profit margin. Our partners can rest easy while we take care of all management responsibilities and together as a team, we both enjoy the pride of ownership in tangible assets that brings us closer to our collective goals of financial freedom.
Why venture partnering is a great option?
You won't need to spend 3-5 years learning the do's and don'ts of real estate investing (and a couple more years correcting the mistakes that you made). No property management, maintenance or repair hassles. No tenant searching, verification and lease management. No dealing with lawyers and accountants. The list goes on... we handle everything!
What options are available?
We offer both short-term (5 years) and long-term (5+ years) investment opportunities with minimum investment requirements starting at $20,000.00 or more.
Referral opportunities are also available.
Why should I invest with you?
Because our financial freedom hinges on the success of our mutual investments, you can rest assured that we will always focus on quality investment properties that meet our strict criteria. By delivering safe and secure investment solutions that meet our mutual goals of financial freedom, we are all one step closer to our own personal Belize!
How does it work?
You can always call or email us at your convenience to check in. You will never receive problem ridden phone calls; no plugged toilets or locked out tenants, no renovations or cleaning coordination, no showings, no screening of tenants, no move in/outs, no vacancy issues, no advertising, no calls from condo boards. The property management is up to us... no hassles, no headaches, no stress. Period.
As professional investors, we have systems in place to manage these processes - we do all of the work, you simply reap the rewards. We buy the property together; eventually, your initial down payment is paid back to you, and we split the profit equally.
Start investing towards your financial freedom today!
Are you interested in applying to be considered as a joint venture partner? Take the first step towards your financial freedom.