Welcome to Amplified Investments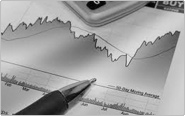 Amplified Investments is a group of young & passionate business-people that are carving a path to financial freedom. A core component of this financial plan includes the safety and reliability of investing in real-estate. With years of experience under their belts in all aspects of business, including real estate investing, the team is offering their expertise as a vehicle to share this drive for financial freedom with others.
While planning and building for retirement is a worthwhile cause, and one they take seriously, their true mission is to offer investment opportunities for young investors with a focus on building a net worth and cashflow that affords the luxury of early retirement and financial freedom.